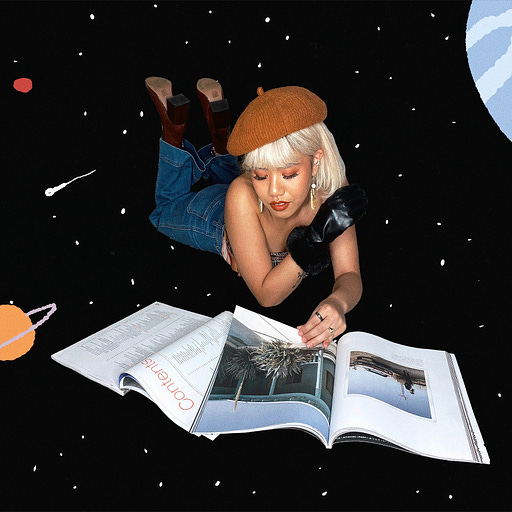 Apr 20, 2021 • 2M
Faerie"re:invite to the moon"encourages us to not to worry about things we can't control.
Above is an voice memo from Faerie sharing with us the story behind the song "re: invite to the moon"
Christine Lam, better known as Faerie, is a New York-based artist working with producers and songwriters worldwide, including Spanish composer, Jose Muñoz (under the moniker VelviV), for this release. Since 2016, she has garnered over 1,000,000 streams, reaching nearly 15,000 streams in the first month of her 2am release. As a classically trained vocalist at 24, she uses her jazz, pop, and folk influences to bring the fantastical and chaotic world of Faerie to life.
As I get older I start to realize that the more that I try to plan my life or plan out things that I need to do. The more I start to worry and the more that I become stressed and not enjoy my life. I've always had this thought of like what if I didn't worry about things that I can't control how would life be. And I think it's something that takes work which is not worrying about things that you can't control. Once you've done that it makes you more freer.
In Faerie " re: invite to the moon" talks about the idea of escaping from all of the heartache and pain that occurred during such a tough year such as 2020. Faerie talks about that the idea behind this song was something that we can all listen and seek solace in a paradise of some sorts. Faerie hazy and dream-like vocals transports you to this place of just bliss and makes you feel like despite what's going on and what you faced here's a little sweet escape.
Listen to re: invite to the moon wherever you stream your music at. You can follow Faerie on Instagram, Spotify, Facebook, Website, and YouTube.