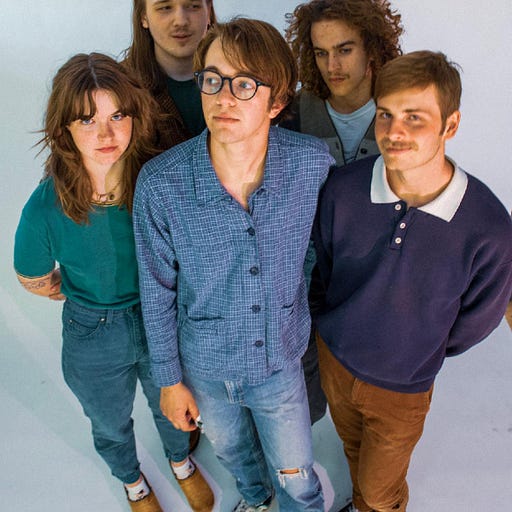 Oct 30, 2021 • 25M
We spoke with Future Crib Jangle pop boopy rock Nasvhille Band at Treefort Music Fest.
Above is an audio recording of a conversation that Daniel had with Future Crib a Jangle pop boopy rock Nasvhille We spoke at Treefort Music Festival in Boise.
In this interview, Daniel speaks with Future Crib they are a Nashville Jangle pop boopy rock band. Personally, I've never heard of Jangle pop boopy rock but that's what Future Crib calls themself. We met outside of this hotel/lounge area at Treefort Music Fest in Boise.
During the interview, we talked about music, life, the idea of being staying grounded even when life is getting the best of you, and we talked about the idea of being remembered vs. recognized.
While we're talking there were some interesting points around the idea of staying grounded that got me thinking about how I try to stay grounded. And essentially I could relate to what Future Crib was saying when it comes to staying grounded which is not trying to stress over things you can't control, having a great support system around you, and realizing that everything has its own timing.
Future Crib music has this way of making you feel like you are in another dimension or another place it has this very dreamy type of feel to it where it just transforms you to somewhere else.
You can listen to Future Crib wherever you stream your music at.
Listen to Future Crib's newest album Full Time Smile wherever you stream your music at.
You can follow Future Crib on Instagram, Spotify, Bandcamp, Apple Music, and the Website.
Big love to Future Crib and Danny(Future Crib Manager) for the opportunity to interview and speak to you at Treefort! Much love and appreciation.
---